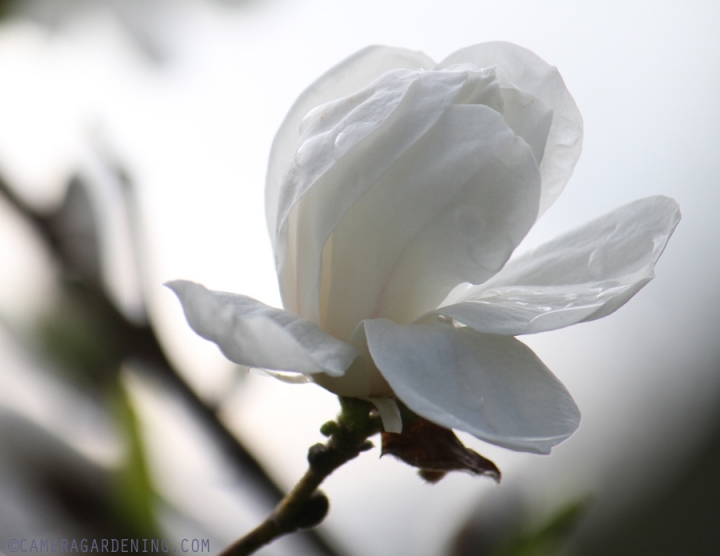 The picture above is my entry for the Picture This Contest on Gardening  Gone Wild. I have Right Click inabled here, so THIS is a link to a downloadable picture.
Magnolias are border line hardy in my neck of the woods, so this Magnolia kobus var. borealis that I bought in Sweden and planted in 2002 is a particular darling of mine. This year it is flowering with around a hundred flowers and it smells deliciously. While I took this picture I could hear the sound of a hundred thousand hockey fans celebrating (in the very very far distance) the Finnish Ice Hockey World Championship gold at the market square in the center of Helsinki. I was much more taken with my magnolia..
 Osallistun taas Gardening Gone Wildin valokuvauskisaan, joten sen takia teksti on englanniksi.
Jag deltar igen i Gardening Gone Wilds fotograferingstävling så därför är texten bara på engelska.
Some other spring flowers – Muita keväisiä kukkijoita – Lite andra vårblommare