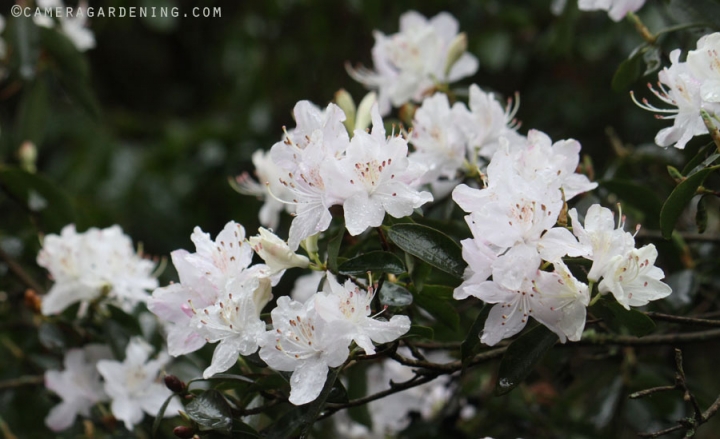 I'm currently in England, admiring among other things rhododendrons, that are not hardy in Finland. It is kind of cruel to see this beauty and know that you have no hope of growing them yourself, but even just admiring them is really nice, even in terrible weather!
 Olen parhaillaan Englannissa, mm. ihailemassa alppiruusuja jotka (ainakin ne joiden kuvat lisään tähän) eivät ole kestäviä Suomessa. On hiukan julmaa nähdä näitä kaunokaisia ja tietää ettei niitä pysty kasvattamaan itse, mutta edes kerran näkeminen on kivaa, vaikka sää on kamala!
Jag är som bäst i England och beundrar bland annat rhododendron av det slaget som inte är härdiga i Finland. Det känns lite grymt att se dem, när man vet att man inte kan odla dem själv, men också bara att beundra dem är roligt, fast vädret är ganska förfärligt!
In the first picture / ensimmäisessä kuvassa / på den första bilden: Rhododendron lochmium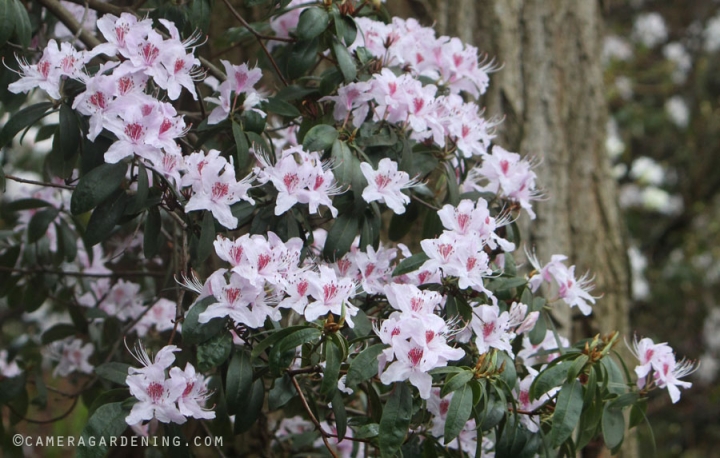 Rhododendron yunnanense 'Openwood'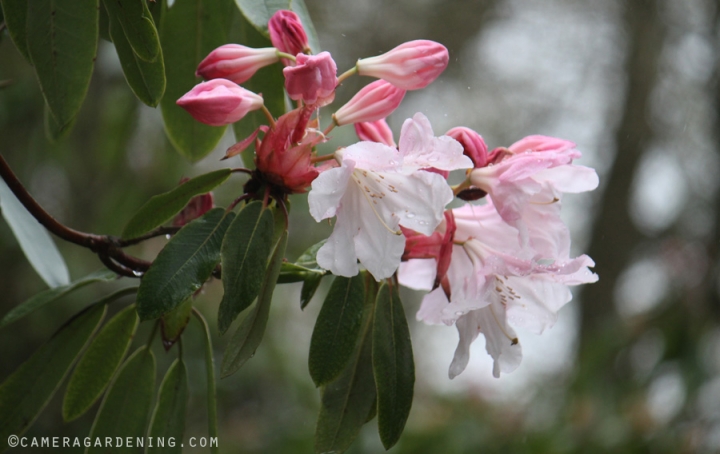 Rhododendron x loderi 'King George' – the pics are from yesterday, I saw even nicer 'King Georges' today! / kuvat on otettu eilen, tänään näin jopa paremman näköisiä 'King George'-rodoja / bilderna är tagna igår, idag såg jag ännu snyggare 'King George' rhododendron.

Rhododendron parryae

Rhododendron 'Logan Damaris'

Rhododendron kesangiae

Rhododendron 'Katherine Fortescue'

Rhododendron hyperythrum

I don't know the name of this one, but it looks too pretty to be hardy! / En tiedä tämän rodon nimeä, mutta se näyttää liian nätiltä ollakseen kestävä! / Jag vet inte vad den här rhododendronen heter, men den ser ju för nätt ut för att vara härdig!